This patient needed a tooth replaced as it was affecting the way she was eating. Find out what she says about dental implant treatment with our experienced team at NHS Dentist.
What are Dental Implants?
Dental implants are titanium screws placed in the jawbone to replace a missing tooth/ teeth. This enables patients to smile and chew confidently in public.
How much do dental implants cost?
It is more important to ask, who is carrying out the treatment for you? Which dental implant brand are they using? What laboratory is being used to make the connection and crown that goes on top of your implant?
It is crucial that your implants are placed by an experienced and skilled dental implant surgeon. Placing dental implants in your bone is a highly technical procedure, the surgeon has to take into account the surrounding anatomy, ensuring the safe placement of your implant. Placing the dental implant in the right position enables a favourable outcome when placing your final crown.
There are copious dental implant manufacturing companies in the market, we believe that it is paramount to adhere to a well renowned brand that guarantees high quality. At NHS Dentist we place Nobel Biocare Implants, Nobel Biocare is a longstanding implant company that has a rich history of clinical research. Nobel Biocare in its current form was founded in 2002. It originates in a partnership formed in 1978 between Swedish medical researcher Professor Per-Ingvar Brånemark and Bofors, a Swedish company, to industrialize Brånemark's discovery of osseointegration[2] (the fusing of titanium with bone).
Nobel Biocare offers patients a lifetime and worldwide support, this means that you can get help if you need it anywhere in the world.
Finally, the restoring dentist will need to work with a high quality, advanced and modern laboratory to produce your final restoration crown that goes on top of your implant. The laboratory ensures the use of biocompatible materials securing the longevity and health of your dental implant.
Dr Carl Manhem is the surgeon at NHS Dentist, he has over 30 years' experience in dental implant surgery, he is a registered oral surgeon in the UK, Sweden and Denmark.
All our restoring dentists at NHS Dentist have had extensive post graduate training to safely and competently restore dental implants. In addition, we work with a highly modern dental laboratory, Gola Creation.
Cost of Dental Implants; Dental implants can cost as little as £250 per month on a 12 months interest free plan
Every patient is different and will need to be assessed before a final written treatment plan is created.
The consultation with Dr Manhem, £100 includes all relevant radiographs (worth £75)
There are three components in a completed dental implant tooth
The titanium screw that is placed in the bone £1400
The connecting abutment (this connects the implant to crown) and final crown that goes on top, together £1400​
Usually between 4 months and 9 months. This will vary depending on how complex the treatment plan is for each individual and also the results the patient is looking for.
You can have a temporary denture or bridge made whilst undergoing the treatment. Once the implant/s has been placed you will continue to wear your denture. In some cases we can fit an immediate temporary bridge/ crown for cosmetic reasons.
Dental implants have a success rate between 97% and 99%, this means that roughly 1 in 50 doesn't fuse to the bone. Smoking can affect dental implants fusing to the bone and healing up as predictably, the success rate for people who smoke goes down to 80%
Unfortunately, not everyone is suitable for having implants; Dr Manhem, our surgeon, would need to assess the amount of bone available to place an implant. To accurately measure the amount of available bone, we would use radiographs or a 3D scanner which allows us to measure bone in all dimensions.
No, you won't feel anything painful at all, you may feel some vibrations. You will be numbed up whilst having the treatment. We will put the right amount of anaesthetic in the right place so you won't feel anything at all that will concern you.
They have been around for 30-40 years, and most implants placed that long ago are still there now. There is no exact amount of time an implant will last for each individual providing your look after it as your own teeth.
This would be best to discuss with Dr Manhem as every implant case is different.
To see if you are suitable, you would need a consultation with Dr Manhem. It may be possible to give you a full denture fixed on four implants. This treatment is called All-on-4, you have four implants placed in your jaw and have a full bridge/ denture screwed on to them. This option rids you of removable teeth, giving you more comfort when chewing and more confidence when talking.
If you are not happy with your dentures and are worried about the cost of implants to replace all of your teeth, you may be suitable for denture stabilisation. This is where we attach a denture onto some dental implants. The implants hold the denture in place allowing you to eat more food and they prevent your denture from moving as much throughout the day. Book an appointment to discuss this further.
Before
After
Same Day Teeth
If your dentures are becoming uncomfortable and tiring, we have a fast, efficient and comfortable solution that will give you a second chance at the feeling of a mouth full of stable, permanent teeth.
All-on-4 is a revolutionary and highly advanced new method that allows a full mouth of new teeth to rest with complete, proven stability on only four implants. Here's what it involves:
State-of-the-art technologies such as CT Scanners are used to plot the location of just four implants in your jaw (four in the upper, four in the lower)
These implants form a sturdy base for a full arch of dentures to be secured on top of.
The dentures will then be permanent. They look and function just like natural teeth.
You walk out on the same day with a beautiful, natural, functional smile!
At NHS Dentist, we understand the impact a smile can have. We would never send you out without a complete smile. That's why, usually, we will fit you with a temporary bridge (which looks identical to your natural teeth and functions just as well) before we add your permanent denture six months later.
We also offer sedation options for nervous patients. Dentistry doesn't have to be frightening! With modern sedatives, many patients will hardly know they've been in surgery.
Life Benefits
Your perfect smile will enhance your confidence.
No need to hold back your laughter.
No need to restrict your choice of foods.
Denture Stabilisation
If you have loose or ill-fitting dentures, your ability to eat and speak may become affected. Due to advances in dentistry, there is now a procedure whereby your denture can be fixed to your jaw with dental implants. This treatment, known as implant overdentures or denture stabilisation, offers patients with dentures a more permanent solution and can improve quality of life significantly. You will be able to enjoy your favourite foods again and feel comfortable smiling, safe in the knowledge that your dentures are staying put. Here is how it works:
You will require surgery to have the implants placed into your jaw (four in the upper, and 2 in the lower).
Once the implants have integrated with the bone and surrounding tissues for a period of time, your dentures are placed on top of the implants through a range of special fixtures.
This means your dentures can still be removed for cleaning but will stay put once in place.
Life Benefits
Enjoy a natural-looking smile and improved confidence in public.
Experience less irritation of your gums caused by dentures and you don't need to take your teeth out at night.
You can eat, chew and bite without your dentures falling out or having to stick to a soft food diet for the rest of your life.
Sinus Lifts
Have you worn dentures in your upper jaw for years? Did you know that there's an alternative, more comfortable option?
If you've worn dentures for an extended period of time in your upper jaw, the bone will have receded, rendering it difficult to undergo implant treatment and giving your face a sunken appearance. A sinus lift makes use of the contours of your face to provide a second chance at the functionality and reliability of dental implants.
Prior to the procedure, a number of tests will be run to ensure the suitability of the sinuses, which may include panoramic radio scans and CT scans.
Similarly to a bone graft procedure, there are several options for the new bone material: from the patient, from other tissue sources (human or animal), or synthetic. Dr Manhem will advise which will be best for you.
The sinus lift procedure will be performed by the dentist while you are under local anaesthetic or sedation, depending on what you would prefer.
After a period of time, the site will be healed and ready for implants.
A sinus lift is a safe and clinically proven procedure and when completed with expertise and care it will provide the best, most stable base for life changing implant surgery. As with any surgical procedure, at our practice we ensure that you understand all aftercare instructions and we will check back with you regularly to ensure that the healing is going smoothly.
Life Benefits
A more youthful appearance will give you more confidence.
A second chance at the comfort and security of dental implants.
A long-term investment in your health and wellbeing.
"This is my second implant with this team of dentists. I am 100% happy with the results. Wonderful service!"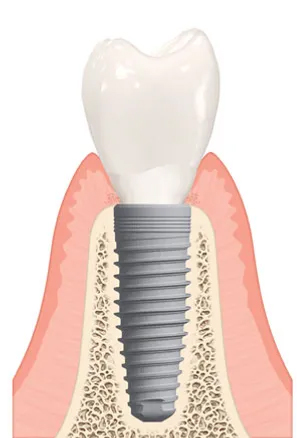 Bone Grafts
Those who have worn dentures for years are likely to have suffered bone loss. This does not mean you are unable to receive dental implants; you can still have successful implant surgery through a clinically proven procedure called bone grafting.
Bone loss is bad news, not only for your teeth, but also for the facial structure. If a tooth is lost and not quickly replaced with a dental implant, over time the bone behind it will recede and give the face a sunken appearance. Bone grafts revitalise and rejuvenate the face while providing the best possible foundation for implant treatment.
Bone for a graft is usually taken from a Bovine, unless you would like to go with a synthetic option. This would be done in the practice.
Dr Carl Manhem will insert this bone expertly into your jaw. The reallocated bone will mesh seamlessly into the surrounding tissue over a period of time.
Once healed, the implant site will be as strong as natural bone and you'll be ready for implants.
We know that just like any surgical procedure, a bone graft can be daunting. We are more than happy to talk you through your procedure step by step and work out the best arrangement for you. We'll always make sure you're fully aware of every option and comfortable with your informed decisions before moving forward.
Life Benefits
A more youthful appearance will give you a confidence boost.
A second chance at the comfort and security of dental implants.
A long-term investment in your health and wellbeing.
Dr Carl G Manhem
Surgeon with a special interest in Implants
To book your consultation, please call or email us.