November 2022 Newsletter
Welcome to our November Newsletter
We care about your Oral health, how can we help you?
How the correct oral hygiene instructions can make a difference
We would like to share this beautiful video testimonial by one of our patients, he shares how he struggled with bleeding gums until he was directed in the right way by his dentist at NHS Dentist.
Please click here to open a video testimonial.
Invisalign Open Day
Thank you to those of you who booked and attended our Invisalign open day last Saturday.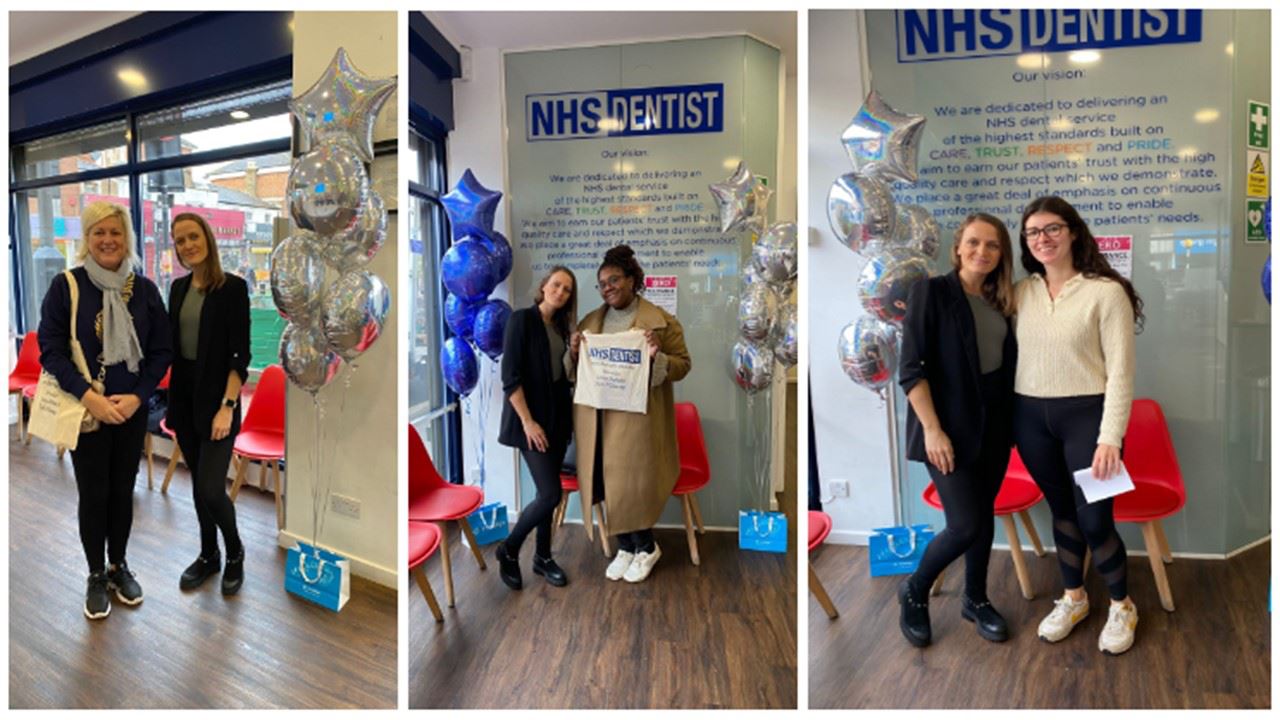 Growing Practice and Business
To those of you who have been with us for a very long time, you will be able to remember the growth and changes that we have been through for the past 10 years. We have grown from 10 to 14 dental rooms; we have introduced many new members to the team and developed many new roles within the practice to ensure we listen to your needs and offer you what you need under one roof.
Our latest introduction was the Treatment Coordinator role, TCO. One of our current TCOs, Andreea, is always available to have a face to face or telephone conversation with you, to listen to your story, your fears and to help you identify the correct treatment path for you to achieve your goals. Whatever your concern is, she is there to help you find a solution to your dental problems.
If you would like to see Andreea for an informal chat, please call us on 0207 6101110 and ask to speak to her.
As we continue to grow, we are looking for a Business Development Manager to help drive us as a business forward in this uncertain and changing time. No dental background required. If you are someone or know someone, that would fit in with our team, please send your cv to admin@nhsdentist.com
Finally we would like to share with you a wonderful 5* Google review from one of our patients
I moved away from the area but came back to this dentist because I really trust the quality of the treatment and care i receive from Dr Yousef and her team. The advice i get is always professional and given with my best interests at heart. No one is trying to pressure me into getting work i don't need and I really trust that I'm getting the best treatment from someone who takes the time to make sure I'm comfortable with what's happening and i understand my options.
We would love for you to share your experience with us on Google, a lovely review recognises the team's effort and hard work. We'd love to hear your story
If you are happy with our service and would like to leave us a google review, please click here.
As always, as a valued loyal patient to us, we would be happy to welcome and register your friends and family should they be looking for a friendly dental practice to join.
Hope you enjoyed the read
The Team at NHS Dentist
---