Why Choose NHS Dentist Fulham for your Dental Implants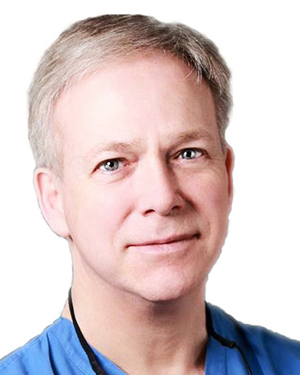 Dr Carl G Manhem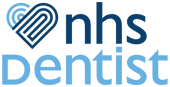 "I'm in the process of having my second dental implant with Dr Carl and Usha.
The dental implant experience has been wonderful, with lots of information given at all the various stages.
The NHS Dental staff are all very welcoming and helpful, and I would definitely recommend this dental practice."
Avril Mason
As seen on Google Reviews

When it comes to dental implants, selecting the right practice is crucial for a successful outcome and a satisfying patient experience. Our practice stands out as a premier choice for dental implants, boasting a wealth of expertise, a supportive team, and a commitment to utilising industry-leading technology. In this blog, we delve into the reasons why NHS Dentist Fulham should be your preferred destination for dental implant treatments.
1. Unparalleled Experience:
With a dental surgeon boasting 30 years of experience, our practice offers a level of expertise that is unrivalled. Our surgeon's extensive knowledge and skills in implant dentistry ensure that you receive the highest quality of care throughout your treatment journey. Having successfully placed countless dental implants, Dr Carl Manhem has garnered a deep understanding of the complexities involved, allowing them to tailor solutions to meet each patient's unique needs.
2. A Dedicated and Supportive Team:
At our practice, we believe in providing comprehensive support to our patients throughout their dental implant treatment. Our experienced team works closely with our dental surgeon, ensuring that you receive personalised attention and care at every step of the process. From the initial consultation to post-operative care, our team is dedicated to making your experience as comfortable and successful as possible. We understand that dental implant treatment can be a significant decision, and we strive to address any concerns or questions you may have along the way.
3. Implant type; Nobel Biocare: The Industry Leader:
We are proud to utilise Nobel Biocare, the industry-leading implant system renowned for its research-backed innovation and exceptional clinical outcomes. Nobel Biocare has been at the forefront of dental implant technology for decades, continuously pushing the boundaries of what is possible. By choosing NHS Dentist Fulham, you gain access to the latest advancements in dental implantology, ensuring that your treatment is performed using state-of-the-art tools and techniques.
4. Research-Driven Excellence:
Our commitment to excellence extends beyond our dental surgeon's experience and the use of Nobel Biocare. We prioritise staying up to date with the latest research and advancements in implant dentistry, ensuring that our patients benefit from evidence-based treatments. By integrating research-driven protocols and techniques into our practice, we can provide you with the most advanced and effective solutions for your dental implant needs.
Conclusion:
Choosing the right practice for your dental implant treatment is essential for a successful outcome and a positive experience. Our practice, with its dental surgeon's vast experience, a dedicated and supportive team, and utilisation of Nobel Biocare's cutting-edge technology, offers a compelling choice. With us, you can rest assured that your dental implant journey will be characterised by excellence, care, and a commitment to your overall oral health.
Book a consultation with us today to experience the difference firsthand and embark on your journey towards a confident smile that lasts a lifetime.
---