Do you or your partner suffer from breathing difficulties during sleep such as snoring or obstructive sleep apnoea? You might be pleased to know that dentistry may have a solution for you. A variety of oral devices or mouthpieces are now available that will address your snoring problems. By preventing the lower jaw from dropping back during sleep, these devices can prevent the closure of your airways, which will stop you from snoring.One of our senior dentists has been providing snore guards for many years and can fit one of these for you.Here is how the treatment works:
A custom-made mouth piece is made from impressions taken of your teeth to ensure they fit you comfortably.
Made from a hard wearing plastic, the mouthpiece is worn at night and works by holding the bottom jaw in a slightly forward position.
This position opens up your airway significantly, allowing you to breathe better and as a result sleep better too.
Life Benefits
Better quality of sleep due to undisturbed breathing.
Improved overall health due to better quality of sleep.
Snore Guards
We now offer Snore Guards!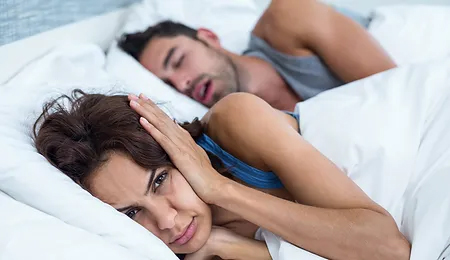 Simple snoring is the noise resulting from a partial closure of the airway during sleep. It is estimated that over 45% of the population snores, leading to disrupted sleep for the sufferer and their bed partner.
Ranging from 50-100 decibels, the equivalent of a pneumatic drill, snoring can lead to relationship issues, daytime sleepiness, increased stress and depression if left untreated. Less often, snoring can also take place as part of a more serious condition, obstructive sleep apnoea (OSA), which is potentially life-threatening.
Patients suffering from snoring often go untreated, as they are too embarrassed to seek help for their problem. Those that do try to get help often consult their GP for a solution, where certain lifestyle changes may be suggested including weight loss, different sleeping positions, staying well hydrated and avoiding alcohol.
What many patients are unaware of is that dentists can provide a clinically proven solution to treat their snoring with a Mandibular Advancement Splint. The Sleepwell MAS is the most clinically proven for the treatment of snoring and mild to moderate OSA.
We are offering a package for £549 which includes a consultation (£100), impression and review appointment!
Call today to book your initial consultation or to find out more!
Click here for a pre-screening questionnaire